Our Story

---
1907
1907 – John McCabe, Frank R. Coon, & W.H. Small organized 14 investors to develop what would become First National Bank of Lordsburg (FNBL). The new bank shared space with Eagle Drug Mercantile Co, shown here. Located on Railroad Boulevard, now known as Motel Drive.
1920s
1927 – Charles Lindbergh landed his Spirit of St. Louis at New Mexico's first airport in Lordsburg.
1929 – During the beginning of the Great Depression, banks had closed in Silver City, Deming, and Duncan leaving people and businesses without means to clear checks. The Bootheel Bank utilized the Howell Drug Store in Silver City as a collection point and provided checking transactions. Eventually other banks reopened, but FNBL's reputation solidified through their continued service despite the national emergency.
1930s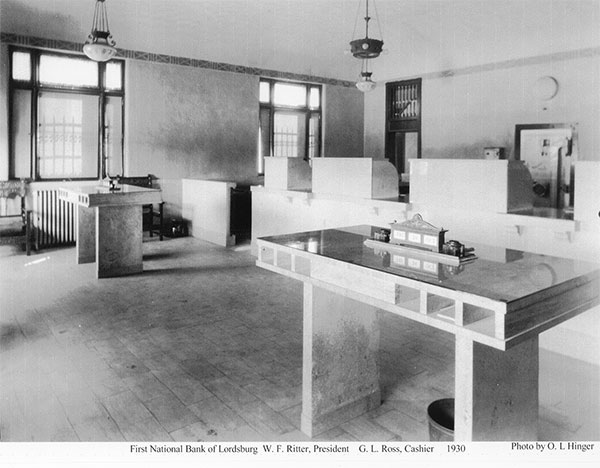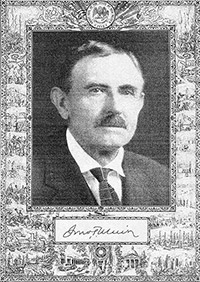 John T. Muir becomes the bank's president and continues to run his cattle business and ranch. The Bank's stability during the Great Depression decade is attributed to Mr. Muir's good management and sound judgement.
Pictured at left, exterior and interior of First National Bank of Lordsburg in the 1930s- still the main branch of Western Bank.
1940s
1945 – John Muir groomed his daughter, Mary Dee Kipp, to learn all aspects of the bank's operations. She took his place on the Board when he died that year. Her tenure continued until 1963.
1946 – Robert C. Martin, a businessman with a background in ranching and stockholder for the bank, becomes a member of the Board, a position he would hold for 50+ years. Pictured: Martin, his wife Ione, and their children Anna and Robert Jr.
1950s & 1960s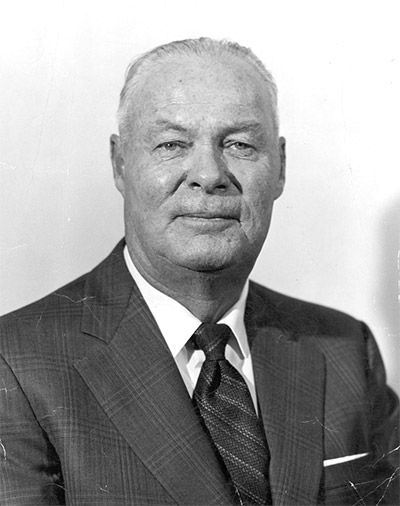 1952 – Robert C. Martin's knack for a good judge of character, finding the good in people, and how to have people get along served him well. He was a state representative from 1952 – 1970. Later in the '50's, he becomes the Bank's Board Chairman and will hold that position for 40 years.
Pictured at left is an ad in the Lordsburg Liberal to teach people how to use the new rotary dial phone in the early '60s.
1980s
1986 – First National Bank of Lordsburg changes its name to Western Bank.
1988 – Robert C. "Bob" Martin, Robert C. Martin's son, becomes the Vice-Chairman of the Board December of that year, In January of '89 becomes Western Bank's Chief Executive Officer. Pictured: Bob and Marie Martin with their daughters Sue and Sarah.
1990s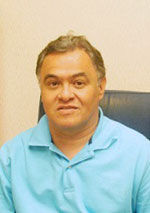 1992 – Frank Chaires, native of Hidalgo County and Lordsburg returned to the area after college and working in east Texas and other parts of NM as a bank examiner. He joined Western Bank and holds the title of President of the institution.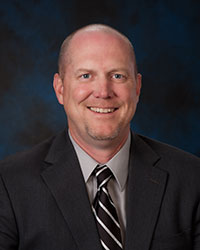 1999 – Michael "Mike" Martin, Bob Martin's son, graduated from Texas A&M with a degree in Agriculture Economics, minor in finance, and earned a Master's degree in banking. He joins Western Bank as CEO and is third generation banker.
2000s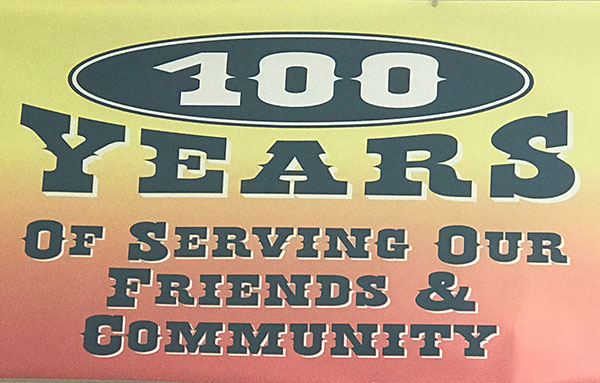 2003 – Western Bank opens the Silver City Branch with Pam Archibald's leadership. She helped expand the second branch to continue the reputation of the homegrown community bank committed to serving neighbors. She retired in 2018.
2007 – Western Bank celebrates 100 years of serving community members in southwest NM and opens a branch in Silver City.
2010s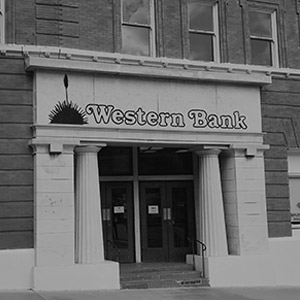 2010 – Western Bank had been serving rural communities in southeast Arizona for decades. The opportunity arose to apply for a charter to open a branch in Willcox. After having a full-service branch in the Safeway Plaza in 2010, construction began for a new building in January 2011. Pictured: Site and completion of the new branch.
2012- Again, an opportunity arose for Western Bank to open a branch to serve even more of the rural communities in southeast AZ. The bank building in Bisbee was built in 1902 and has always served as a bank. The 1955 Western movie Violent Saturday has several scenes filmed inside. It mostly looks the same today.
2014 - Present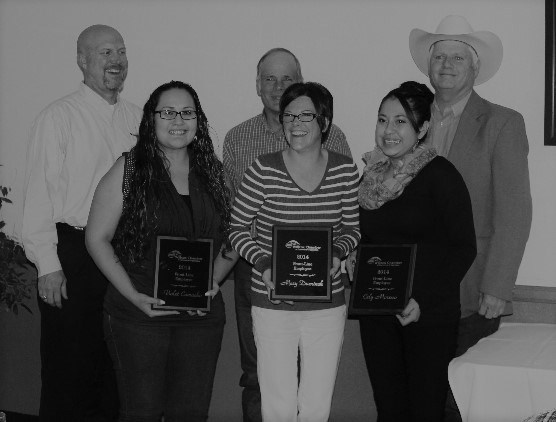 2014 - Willcox Branch receives the Willcox Chamber of Commerce Frontline Employees of the Year Award.
2014 – 2018 – Bisbee Branch receives Best of Bisbee 4 consecutive years and counting!
2018 – Silver City Branch receives Grant County Small Business of the Year.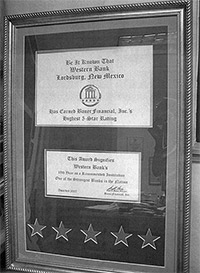 2019 – Western Bank receives Bauer Financial Inc's Five Star rating for 30 consecutive years!