Western Bank Scholarships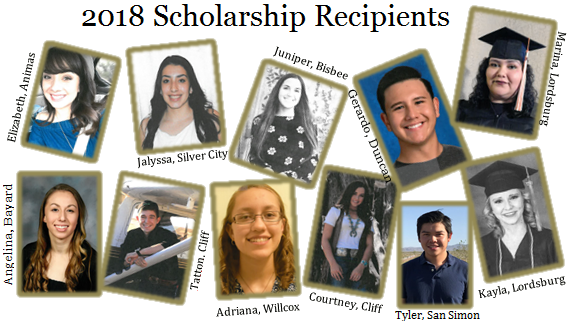 The Martin family has three generations of leadership at Western Bank. They believe supporting community youth is investing in the future of those communities, and they believe in the value of education. Their commitment is illustrated through the Scholarship Program. In spring of 1989, Western Bank began their scholarship program for high school students and they started where the bank had its beginning - Lordsburg, NM. Gradually, as more branches opened to serve more rural communities, the number of high schools grew to nine. Western Bank offers two scholarship applications to area high schools in the regions where each branch is located. Last year, eleven students were awarded and $6,250 was distributed to invest in students' goals of furthering their education.
We are proud of our youth and we will continue to celebrate their achievements and support their future endeavors.
"I am so blessed to be writing you another year! This semester was my third at Northern Arizona University…. All of these opportunities and experiences I've had would not be possible without your continued support and well wishes. I am so grateful that through scholarships and grants, I am able to attend university, because this would not be possible any other way" Lillian, Bisbee.