Sign on to Online Banking
Electronic transaction checking account with no monthly service charge.
---
Ask us about this secure investment with a fixed rate.  Simply set it aside, and watch it grow.
---
A safe and sound way to save for a rainy day.
---
Looking for a little extra cash?  We have a product to fit your needs & budget.
Online Banking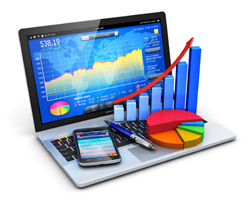 Online banking offers the convenience of accessing your Western Bank accounts from the comfort of your home or office. Whether you need to transfer funds between accounts, check your account balance, or pay bills, the power is at your fingertips 24 hours a day, 7 days a week with Online Banking.  Learn More
Features
Account Access – View account balances, see copies of checks that have cleared, look at transaction history, schedule transfers, and export data into a variety of accounting programs including, but not limited to Microsoft Money,  Quicken & Quick Books.
Bill Payment – If you haven't tried to pay bills online, here is your chance. No more stamps, envelopes, or wasted time paying bills! Avoid reordering costly checks by letting the Bill Payment service automate your bills. Set up, schedule, and track single, future and recurring payments. Sign up today for Bill Payment services
Demo – Curious to see how it all works? Click the either of the links below, to watch a demo of Internet Banking andsee first hand the advantages that await you.
Click here to register today for Internet Banking!
Already signed up? Login here
Best Practices for Secure Online Banking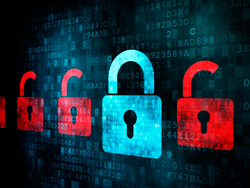 Online banking is an extremely valuable tool in today's high-paced business world.  Having access to your personal or business bank account via the Internet affords you numerous conveniences, including checking your account balance, transferring money, stop payments on checks, ordering new checks and the ability to see if the checks you wrote have posted against your account. However, online banking also brings increased chances of fraud, breeched security, and the possibility that someone can hack into your account. Here are some important best practices to help make your online banking experience a secure one.
10 Best Practices for a Consumer:
Set a cryptic password and username. Cryptic passwords are usually comprised of upper- and lowercase letters, numbers, and symbols, cryptic passwords decrease the chance of someone accessing your accounts. Avoid using obvious words or numbers that will be easy for others to figure out, allowing them easy access to your account. Also, do not use the same username and password that you use for other accounts or websites.
Always sign out of your account and close your internet connection when you are finished with your online banking.  Never leave the account open on your computer screen where others can see it
Only open your online banking account from trusted internet / Wi-Fi sources. Do not open your account from public /free Wi-Fi zones commonly found in hotels, restaurants and airports.
Open your account using only a private, secure computer. Do not open your account on a public computer, such as one rented at a café or copy center.
Remain wary of phishing scams, which send you emails that appear to have come from Western Bank or other seemingly legitimate businesses. These fraudulent emails are sent in an attempt to obtain personal information from you. Should you receive an authentic looking email that is asking for personal information, do not provide the information and contact us at (575) 542-3521 immediately.
Contact us immediately if your computer or online banking account has been compromised in any way.
Keep your personal information private and secure.
Do not write down your password or reveal it to anyone.
Disable auto-complete or similar features on any computer you use for online banking.
Only use your credit card number, Social Security number or other sensitive information online when it's absolutely necessary. Also read the Web site's privacy policy to be sure the information you send is being "encrypted" (scrambled) so it can't be read by outsiders.
Commercial Users
Commercial Users also should follow the above best practices for consumers with the following additional recommendations.
Limit the number of employees that have access to your account if you are running a business. There may be a reason that a manager or supervisor needs access to your online banking information, but make sure to limit their access and teach them safe online banking practices.
Train employees!  Social engineering is still often used to obtain sensitive information. For example, never trust e-mails requesting personal information such as user names or passwords. If there is no one in the office qualified to provide this type of training, find a trusted IT professional or consultant to educate employees. Contact Kim Garrison at Western Bank for training options.
Secure systems: Ensure your business systems (PCs, file servers, and mail servers) are protected by trustworthy internet security business products and are using the latest updates. Consumer solutions (paid or free) are not sufficient to provide adequate coverage for the security of your business.
If possible dedicate an online banking PC. Designate a single computer to use as your business's online account computer. This computer should solely be used for online banking and not for other online activities such as e-mail, web browsing, or file sharing.
Secure Online Shopping

from 10-D Security
Online shopping often picks up with tax refunds being issued so we wanted to send out a friendly reminder on how to protect your bank account and identity while shopping online.
Use unique passwords for storefront logins (Amazon, Target, ebay, etc.). If your password is compromised from a news site, email service or a blog the first thing attackers do is try the compromised login information on sites like Amazon, ebay, and PayPal. Making sure you use unique login information for various sites can help keep you secure.

Emails can be easily spoofed to appear to be from major sites. Strategy: If you see an item in your inbox that is "on sale" or you find a posting on a third party site; always go to the company's homepage and search for the item yourself to ensure you are not clicking on malicious links.

All legitimate online storefronts use HTTPS login

and require CVC codes at checkout

. If the site you are making a purchase on does not use both of these methods we advise making your purchase elsewhere.

The most important thing to remember is to trust your instincts. If the price appears too good to be true or the company is one you have not heard of and cannot easily find information on most likely it is a company you want to avoid.
Learning the Lingo
Trojans: Programs that perform malicious actions but have no replication abilities. Like the original Trojan horse, these programs may arrive as seemingly harmless files or applications, but actually have malicious intent within their code. Banking Trojans are specifically designed to gain control and compromise online accounts.
Phishing: A form of identity theft in which a scammer uses an authentic-looking e-mail to trick recipients into giving out sensitive personal information, such as credit card numbers, bank account numbers, Social Security numbers or other sensitive personal information.
Site spoofing: Websites that appear professionally designed and legitimate with the purpose of collecting sensitive information from unsuspecting visitors.
Key logger: Often referred to as key logging, is the action of recording the keys struck on a keyboard, typically in a covert manner so that the person using the keyboard is unaware that their actions are being monitored.