Sign on to Online Banking
A safe and sound way to save for a rainy day.
---
Earn interest with the ability to write checks. Limitations apply.
---
Would you like to purchase a home or refinance your current home?  We have the products to suit your needs and we can provide free pre-approvals.
---
Gift Cards
Everyone loves the gift of money.  Give that gift with a Western Bank Gift Card.
Individual Retirement Accounts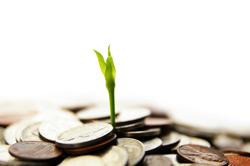 An Individual Retirement Account (IRA) is a retirement savings account to help you grow money either tax deferred or after tax, depending on the type of IRA you choose (Traditional or Roth).  IRAs can help ensure financial security in retirement.
A variable rate open account time deposit that changes interest rates every 18 months
Interest is compounded annually.
Transaction and account closing fees may apply
2018 IRA Limits
Standard Limit
Catch Up Limit
Traditional
$5,500
$6,500
Roth
$5,500
$6,500
2019 IRA Limits
Standard Limit
Catch Up Limit
Traditional
$6,000
$7,000
Roth
$6,000
$7,000
Consult your tax professional for more information about which IRA is right for you.