Sign on to Online Banking
Western Bank Board of Directors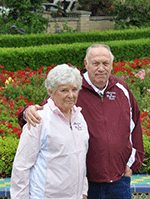 Robert C. Martin, Jr. is the Advisory Director of the Board for Western Bank, as well as President and Chairman of the Board of the holding company, Lordsburg Financial Corporation. Bob was President and CEO of Western Bank from 1989 through 1999. He resides in Silver City, NM. He graduated from Western New Mexico University in 1963. Bob was formally employed with the Federal Bureau of Investigation from 1962-1988. He was also the Director of the West Texas Multi-County Narcotics Task Force. Bob was elected to the Western Bank Board of Directors in 1988.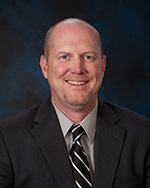 Michael Martin is the Chairman and CEO of Western Bank. He is a Graduate of Texas A&M University (Agricultural Economics) and resides in White Signal, NM. Mike served on the ICBA NM Board as Chairman, as well as the New Mexico State Investment Council as Chair, Private Equity. He was formerly employed for 11 years at Cargill, Inc. as a General Manager, Wire Division. Mike was elected to the Western Bank Board of Directors in1999.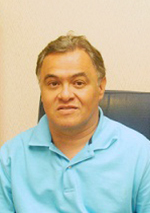 Frank Chaires is the President for Western Bank. He resides in Lordsburg, NM. He is a graduate of New Mexico State University (Accounting/ Economics) and Louisiana State University (Masters of Banking). Frank was formerly employed by the Office of the Comptroller of the Currency. He was elected to the Western Bank Board of Directors in 1998.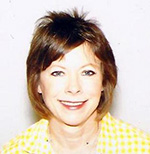 Robin Clark is a Clinical Assistant Professor of Business Law at West Texas A&M University. She resides in Amarillo, TX. Robin is a graduate of West Texas State University (Bachelors of Business Administration) and University of Texas School of Law (Juris Doctorate with Honors). Former experience includes Herring Bank - In house counsel, Underwood Law Firm - specialized in commercial banking transactions, Gibson, Oschner and Adkins - Transactional attorney specializing in the field of commercial transactions including banking, business entities and real estate. Robin was elected to the Western Bank Board of Directors in 2010.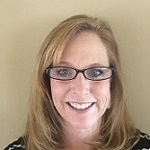 Sue Braune resides in Wolfforth, TX with her husband of 25 years and their three children, Melanie, Daniel and Kendall. Mrs. Braune's business experiences include prior ownership of a construction and agricultural equipment dealership with locations in Lubbock, Amarillo, Plainview and Lamesa, TX. She is a 1989 graduate of Texas A&M University in College Station, TX with a degree in Agricultural Education. She was appointed and served on the Strategic Planning Committee with Frenship ISD and is on an advisory board at both the middle school and high school within the district. She is very active in her local church, Wolfforth Chamber of Commerce and National Charity League. Sue helps with the local FFA program and travels with her children as they show their animals throughout Texas. She was elected to the Board of Directors in 2015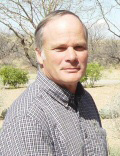 Richard Searle is the owner of Searle Ranch and serves on the Cochise County Board of Supervisors as Vice-Chair. He is a graduate of Western New Mexico University (Business Management). Formerly Richard was a Vice President of Sunstate Bank and Senior Vice President of Western Bank. He resides in Cochise County, AZ. Richard was elected to the Western Bank Board of Directors in 2008.